I wasn't jotting stuff down whilst watching this episode for a few reasons. Firstly, I got carried away trying to make a playlist that started off as 'melancholic electronic' but ended up being anything with bleepy-bloopy (industry term) sounds or a synthesiser in it. Secondly I was enjoying this episode too much. I think it's one that will go down in The Apprentice legends, alongside:
I completely remember why I adore this show.
This week's task was come up with a website and an advert, which already means great television is afoot. Adverts and The Apprentice go hand in hand like pasta and cheese, cheese on toast, any food with cheese…
Oh, and bacon flavoured beer. I'm still not letting that one go.
But what makes this task even better is what area the contestants have to work in: online dating. This would have easily made my Top 5 Apprentice Episodes Ever based on Alex's shenanigans. Basically he makes lots of Fifty Shades jokes ("I'm Christian Grey of the Valleys" is a classic) and this happens: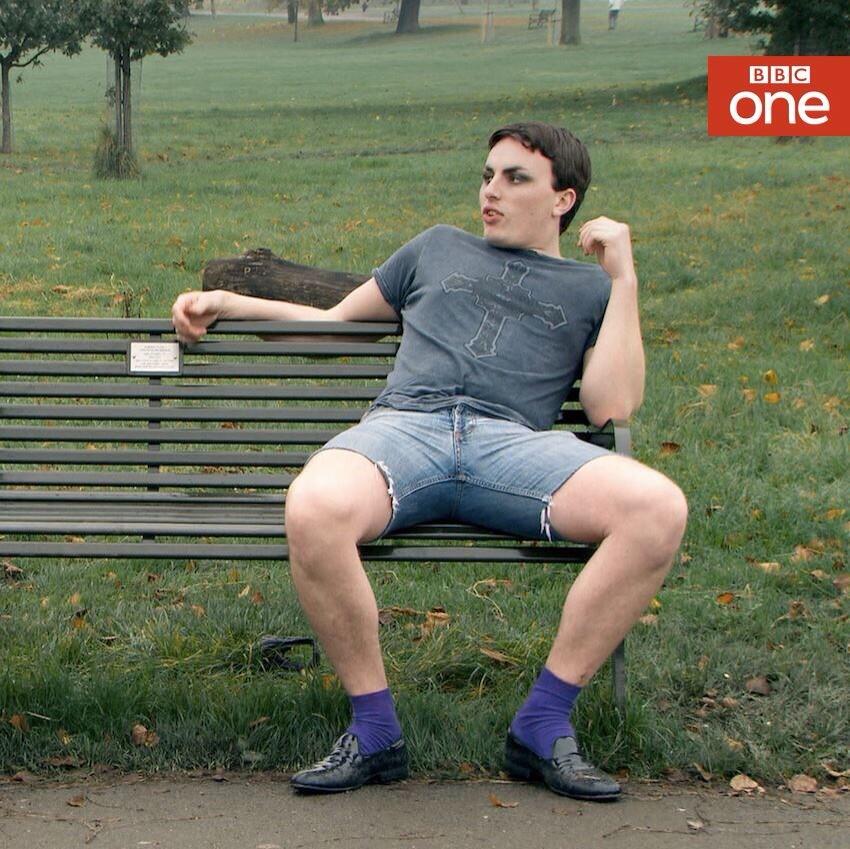 Our poor Welsh Vampiric  Underdog tries to go for Project Manager, having experience in Web Design before. He gets outvoted and the team put Jordan in charge. Jordan is the one who hasn't got Web Design experience, is usually in the background milling around doing stuff but not much and tweeted this…
Interestingly enough, their team wins too. Not because they were great or anything, their dull corporate website clashed with their hilarious advert with mascara-d up Alex (or Herbert) and Unsayshuhbuhl Nuhdeen Leah Coyle voiceover. No, Jordan's team won because the other team redefined 'disasterrific'.
Where do I begin? Let's bullet point this:
Jason was voted as Project Manager. The man has no leadership qualities, was two hours late for a meeting because he was faffing around with a website that they actually never finished.
The team went for the Over-50s market despite knowing nothing about the Over-50s and the strange planet they live on.
Francesca and The Man Who Refers To Himself Only As Neil Clough made the most stilted yet patronising advert of all time. That wink will haunt my dreams.
But what really made this possibly my favourite Apprentice episode of all time was a first for the show. After nine seasons, a Project Manager actually abdicated.
Well, I say abdicated I mean BULLIED INTO SUBMISSION!!!!
I just googled 'Apprentice Luisa' and well… there were lots of photos not suitable for this respectable blog, or work. Or my eyes.
But anyway, Luisa came across as evil incarnate in this episode and… I kind of loved it. Despite selling a whole caravan last week, its clear Jason wasn't following it up and spent four hours choosing the colour of a logo. So Luisa donned her black hooded robe, raised her hand and spoke those immortal words "You will pay the price for your lack of vision" and out of her perfectly manicured claws came lightning bolts of searing pain. Jason whimpered around on the floor, trying (not very hard) to resist until it became too much and he threw in the towel.
Surely under the leadership of a strong power-crazy Empress happy to trample over anyone in her way, Luisa will lead her trembling followers to victory in this task?
Well, as I've already written above: no.
Although their team had consistency between advert and design, it was consistently rubbish. So it was a hollow victory to Herbert and friends who got to do some posh food tasting and most importantly, avoided the war between Jason, Luisa and Francesca. It made for one of the best boardroom scenes, with Nick VS Luisa, Jason VS Luisa (still, a mostly one-sided battle), Lord Sugababe VS Luisa and Francesca actually showing some personality! Lo and behold, she is almost as catty as Luisa. I cannot wait to see these two clash. I also worry for Karren, who is going to keep a very close eye on The Empress. If she ends up battered, bruised and/or missing, I will be very upset.
Anyway, Jason obviously gets fired and on the spinoff show You're Fired proves he's actually really funny. And not just to laugh at, although there is a VT of him talking about how inspirational his teddy bear is so…
Next week: ready meals. As a student (for another two weeks until I graduate) I am very intrigued as to what they will come up with.
Oh but wait!
I'm on holiday, so who knows when I will review it.